DECEMBER 2019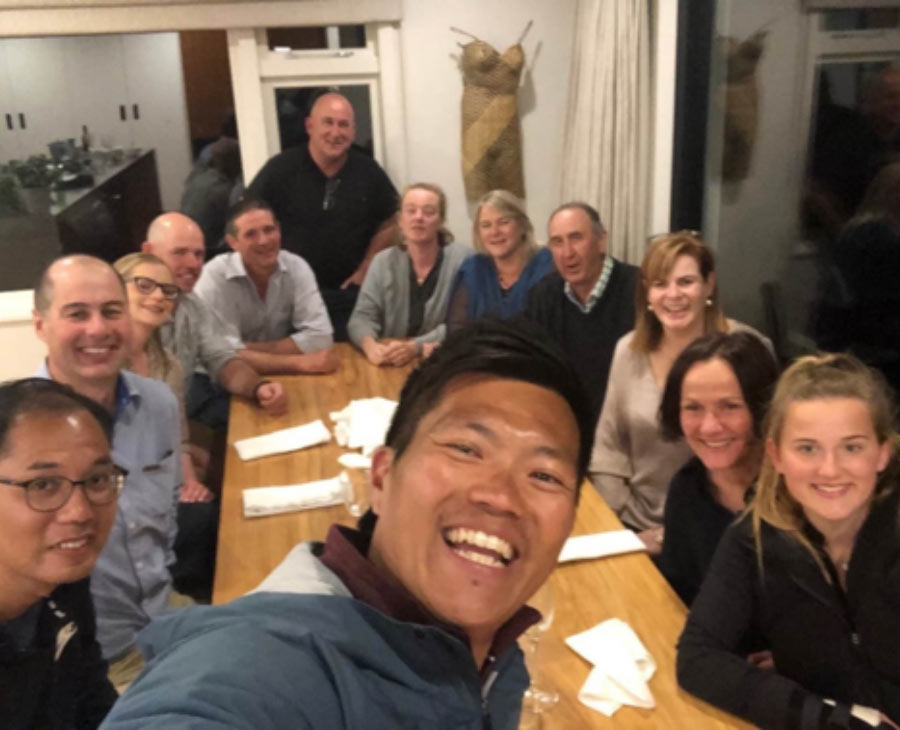 News in a flash
Congratulations to the Simpson family, Dad Phil scored a hole in one at the Marton Golf Club on 9 November.
In New Zealand we don't have Michelin Stars – we have Cuisine Magazine's famous 1, 2 or 3 Chef's Hats.  Proud to say Three of our Coastal Lamb Challenge finalists received awards.  Congratulations to Palate and Hippopotamus (2 Hats) and Bellamy's by Logan Brown for being awarded their first Hat.
A highlight of October for us at Tunnel Hill was hosting Addison, the exec chef at the Waldorf Astoria in Beijing, and his friend John for a couple of nights while they were on a tour of New Zealand. They had a good look around the farm and even helped in the yards.  This time it was my turn to cook – though Addison did whip up a superb lamb loin and frekah starter.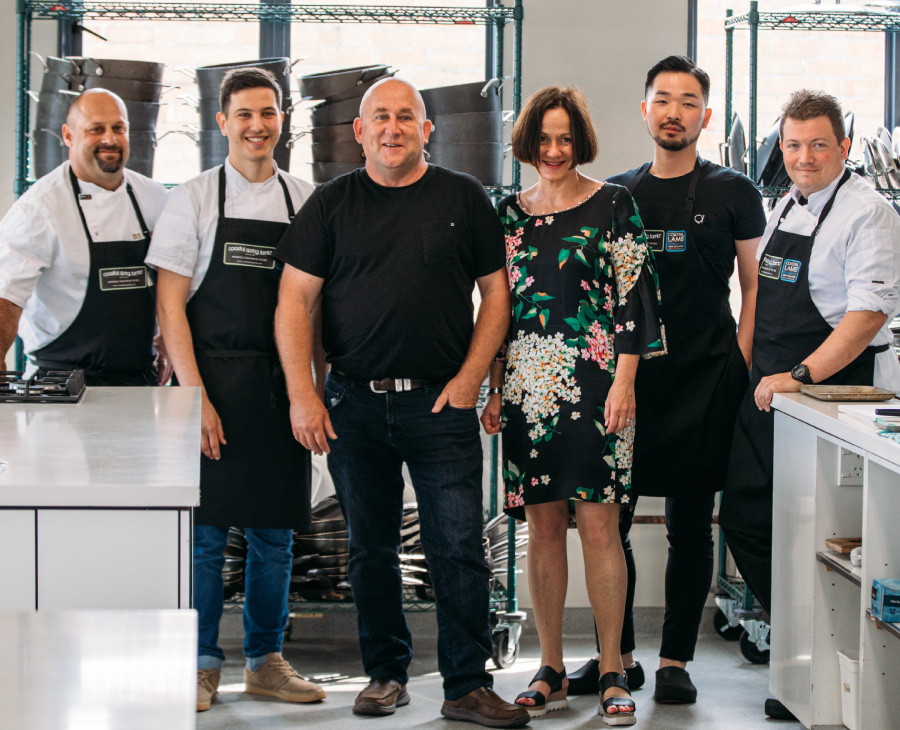 Coastal Lamb Challenge Finalists
We launched our inaugural Coastal Lamb Challenge a couple of months ago.  The idea was quite simple – a competition to be run in both Asia and New Zealand inviting chefs to create a dish which featured a cut of lamb (not a rack) and an element of seafood.  The aim was to celebrate the unique point of difference of Coastal Lamb – its coastal provenance.
We received 18 entries from Asia including China, Singapore, Japan, Vietnam and Hong Kong; and 17 entries from throughout New Zealand.  We were delighted with the calibre of entries we received.  Our Asia winner was Johan Ducroquet from Le Bistro Winebeast in Hong Kong, China.  Our New Zealand winner was Mat McLean of Palate Restaurant in Hamilton.
Mat received a cash prize for his efforts, while Johan's reward is a trip to New Zealand in February 2020 to visit with some of the farmers and enjoy the sights and tastes of New Zealand in the summer time. It will culminate in a 'Four Hands Dinner' to be held at Palate on 15 February, where he and Johan will come together to cook their respective dishes for us.  If you're keen to be there, please let us know!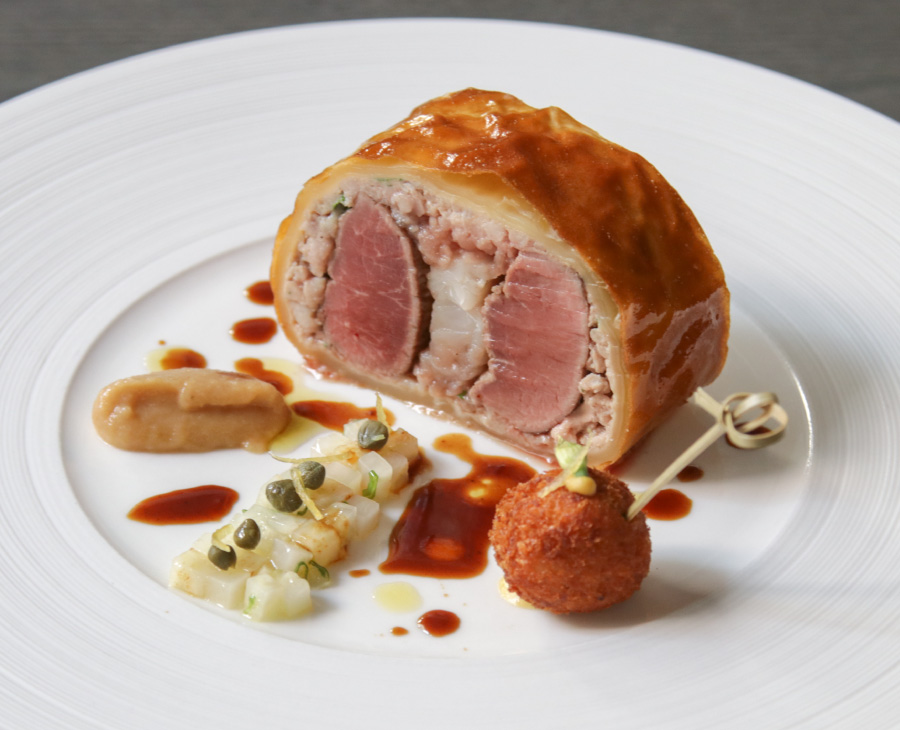 Johan Ducroquet
Congratulations Johan Ducroquet – the very first winner of the Coastal Lamb Challenge! We love what you created with our lamb – and we look forward to hosting you in New Zealand – and tasting your winning dish.
Johan's entry featured a lamb and smoked eel pithivier using a Coastal Lamb loin, along with a slow cooked confit Coastal Lamb shoulder croquette with gala apple and kiwi condiment, caramelised onions and honey, and a lamb jus.
The panel of judges were particularly impressed with the inclusion of colour and different textures in the dish; and the innovative integration of the seafood element which also connected to chef Johan's roots.  A pithivier is a traditional dish from the Loire Valley region, which his Grandmother used to prepare in times of celebration.
Johan trained in France and worked at some of Paris' best Michelin-starred restaurants before arriving in Hong Kong five years ago.  He has also previously worked in Spain and South America. Le Bistro Winebeast is a classic French style neighbourhood bistro