APRIL 2020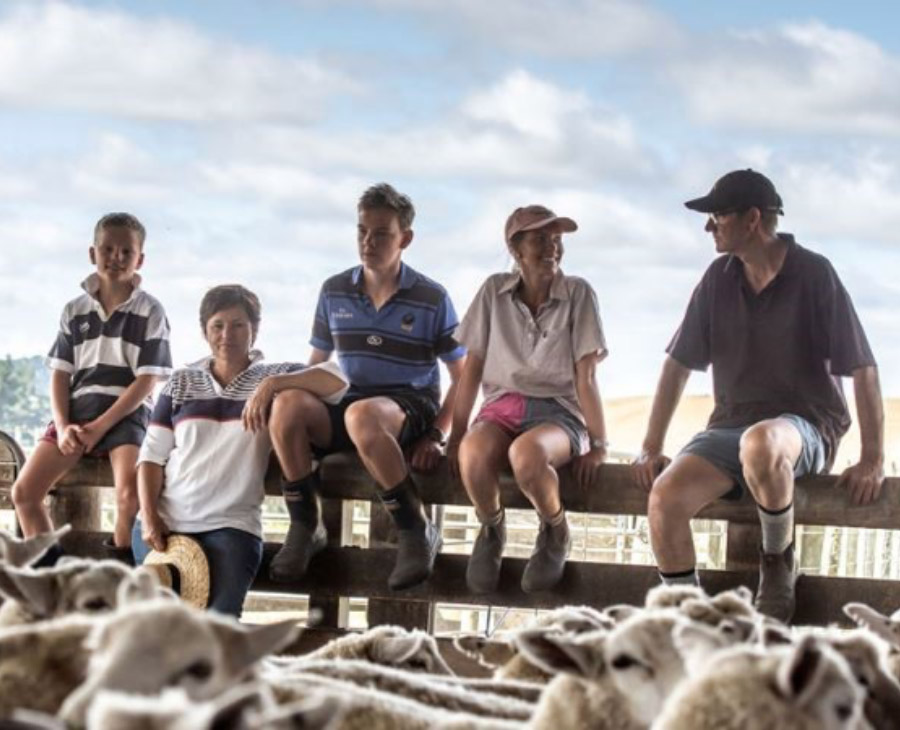 O'Neills at Tara Hills
Chris and Linda O'Neill and their children Caitlin, Michael and Daniel farm 'Tara Hills' in Turakina, a 480 ha sheep and beef farm.  They are shareholders and foundation suppliers of Coastal Lamb.  Linda is also a registered nurse and for the last 30 years has enjoyed a diverse and exciting career in nursing including work in emergency departments, intensive care; and stints as a practise nurse and UCOL lecturer – all of which have led to her current position as the Clinical Coach in the Emergency Department at Whanganui Hospital.  In her role Linda works alongside registered nurses mentoring and guiding staff practice, adapting her own teaching to suit every individual she works with.  She loves her job and the fact that no two days are the same.The arrival and spread of Covid-19 in New Zealand has resulted in a huge amount of preparation and learning at Whanganui hospital, as it has in hospitals across New Zealand and around the world.  Linda is at the forefront of this and says from a professional point of view it's exciting and stimulating.
"This is what we train for – the emergent situations – it's great to see how staff and organisations deal with that – and it's good to be part of it.  There's been a huge amount of preparation and learning as we get staff and our facilities ready.  From a professional point of view I have found that very rewarding."
While there are no reported cases of Coronavirus in Whanganui to-date, Linda is confident as a hospital and as a staff they have the necessary training, expertise and equipment – they are ready for the inevitable and she's proud to be a part of it.  Even if it does mean at some point in the not too distant future she will have to move out of her family home to eliminate any risk of contracting and infecting her family.
Like many of us, she wonders how the spread of Covid-19 and our response to it is going to change the world we live in…
Wishing you and your family all the best in the weeks and months ahead Linda – Thank you for what you do.
NEWS IN A FLASH
Congratulations to Yannick Rooms and Victoria Van der Meersch who welcomed the arrival of their daughter, Paloma in March – their first child.  Yannick and his father Mark run All Meats, an intergenerational meat distribution business in Belgium.  I wrote about him last month as he enjoyed his first visit to New Zealand in the New Year.  We look forward to welcoming the whole family next time!
Q&A: DEAN FITNESS, CHEF'S CHOICE
A great article from the Whanganui Chronicle about our in-market partner Dean Fitness, who runs his family business Chef's Choice based in Whanganui – and is also a national Roller Hockey representative. Dean's Grandfather, Father and Uncle were all butchers so there's definitely plenty of history and experience in his chosen profession.  He is married to Nikki and they have two sons.  Dean has been playing roller hockey since he was 11 and his favourite sport has taken him all over the world to compete as part of the New Zealand team.  He's also very proud of his Whanganui Men's team winning the National Title in 2019.  Of course he runs a great operation in Chef's Choice – a thriving local family business Coastal Lamb is honoured to partner with.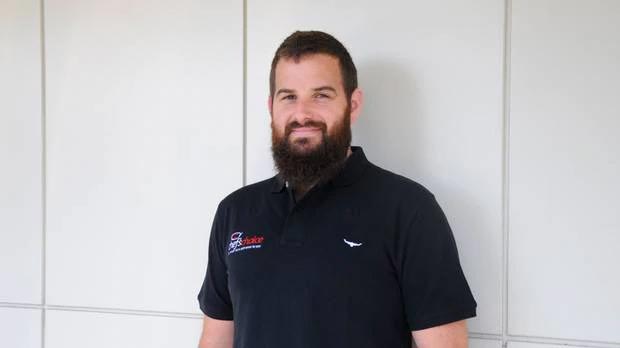 Read more...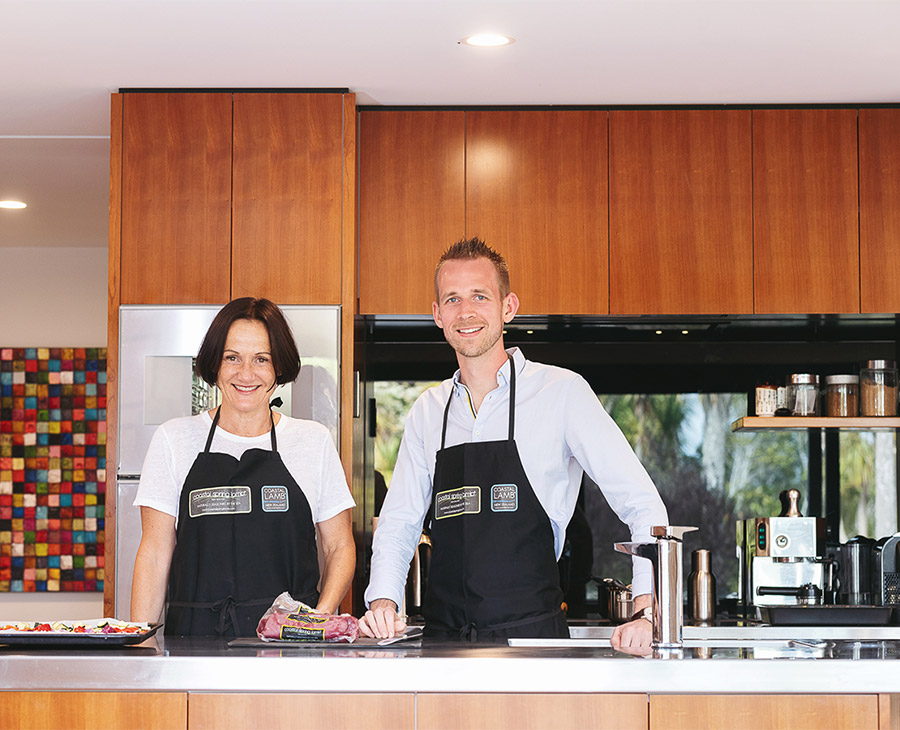 HOSTING JOHAN
Hosting Johan in early February was a real highlight for us, and the celebration dinner at Mat McLean's Palate restaurant in Hamilton with so many of our farming families there was just awesome!
It was great to come together to celebrate our lamb and to experience the awesome creativity of two amazing chefs from opposite sides of the globe! It was a classic expression of how food and flavor's and coming together to share a meal around the table is something that is just great no matter where in the world you are from.  We were treated to a masterclass of creativity and taste sensations and Coastal Lamb was certainly the hero on the plate.  It was an added bonus to be joined by food writer Kathy Paterson and Cuisine Editor Kelli Brett who loved mixing it up with the farmers and enjoyed their stories of life in rural New Zealand, and got a real buzz from the pride everyone took in producing such sensational lamb.
A huge thank you to Pru and Hugh Lilburn, Bradley Riggs and Amelie Aegerter, Tim and Brenna O'Neill and Dave and Lindy Jefferis for welcoming Johan into your homes and for your generous hospitality. Thanks too to Chris and Linda O'Neill and Dan, Anne-Cle Gordon and Tom Gordon, along with Anne-Cle's Mum, Jocelyne (visiting from France) and Tony Leggett and Brad Hanson from Countrywide Magazine who came for dinner at Tunnel Hill. Yohan really enjoyed it – I think mainly because we set up the 'French Quarter' at one end of the table so he got a break from speaking English all the time. We were all rewarded with a sensational snapper ceviche dish with passionfruit, mango and wasabi – a flavour sensation!
Upon reflection we believe the Coastal Lamb Challenge was a great success and I think those at the dinner in Hamilton will agree both winners were worthy recipients.
We really enjoyed Johan's visit, he was excellent company and his passion for food, his profession and life in general was infectious.  He was particularly taken by New Zealand's incredibly fresh produce – reckons you didn't even have to squeeze the lemons here, the juice just fell out as soon as you cut them!  Thank you Johan – it was a privilege to meet you (and your friend Greg) and great to spend time with you.
You can keep up with Yohan and his culinary exploits by following his restaurant, Le Bistro Winebeast on Facebook – just type Le Bistro Winebeast in the search thing – they're on Instagram too – le.bistro.winebeast
Coronavirus
What a difference a few weeks can make. From quiet mutterings in early February while Johan was with us and we laughed about the supermarket shelves in Hong Kong being stripped of loo paper, we now find ourselves in very new territory. It's almost impossible to speculate how it's going to play out in the coming weeks and months. As a business what we do know is Coastal Lamb is in the best position we can be, having developed and nurtured excellent relationships with our customers both in New Zealand and overseas over the past 10 years.
Certainly in Asia and the States the food and beverage industry is hurting. For Hong Kong it's been a double whammy with the riots and protests of last year and now Coronavirus. An important part of our business strategy has always been visiting our in-market partners regularly. While that won't be possible this year we will stay in regular communication with you all and we look forward to being a part of the recovery, from what has been a massive blow to your businesses of course their bottom line.  It's true, across the world, we are all in this together.
Read more...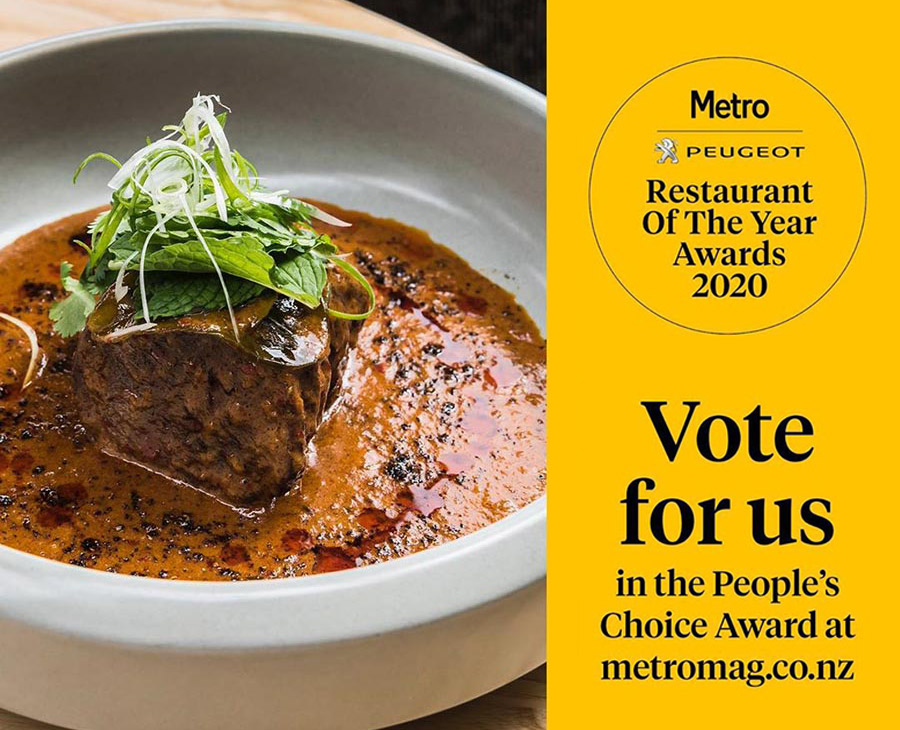 HELLO BEASTY
There's a fantastic little restaurant in the Viaduct called Hello Beasty. It's owned and run by Chef Stuart & Emma Rogan.  They're together in business and in life and the little slice of heaven they've created is very much a part of the hustle and bustle of the Viaduct precinct in Auckland – and yet their restaurant has a character and a flavour profile all its own.  What's more, our lamb features on their menu twice.
The racks are great – named on the menu as Coastal Lamb cutlets and served with charred eggplant, sesame and soy puree and Korean chili dressing.
The shoulder is the one I want to talk about – simply divine. It's from their 'Bigger Plates' selection – a slow cooked lamb shoulder with Sichuan spiced sauce, served with whipped avocado and spring onion flatbread. The lamb shoulder is fall-apart tender and adorned with mint, spring onion and coriander, which lifts the heaviness of the dish. The Sichuan spiced sauce is warm and soothing with a hint of spice to awaken the taste buds.  The spring onion flatbreads are a novel way to accompany the slow-cooked lamb, and the avocado puree on the side provides another refreshing and herbaceous element to the dish.  It's seriously worth a trip to Auckland for.
But wait there's more… Hello Beasty is one of four finalists in this year's Metro Auckland People's Choice Awards – and for what dish? –you guessed it – our Coastal Lamb Shoulder.
Hello Beasty are obviously closed for the Lockdown but they're doing some pretty cool things on Facebook and on their website – including posting Lockdown Playlists and recipes of some of their famous dishes, so you can try them at home.  Check them out at www.hellobeasty.nz – go to the menu and click on the Journal section.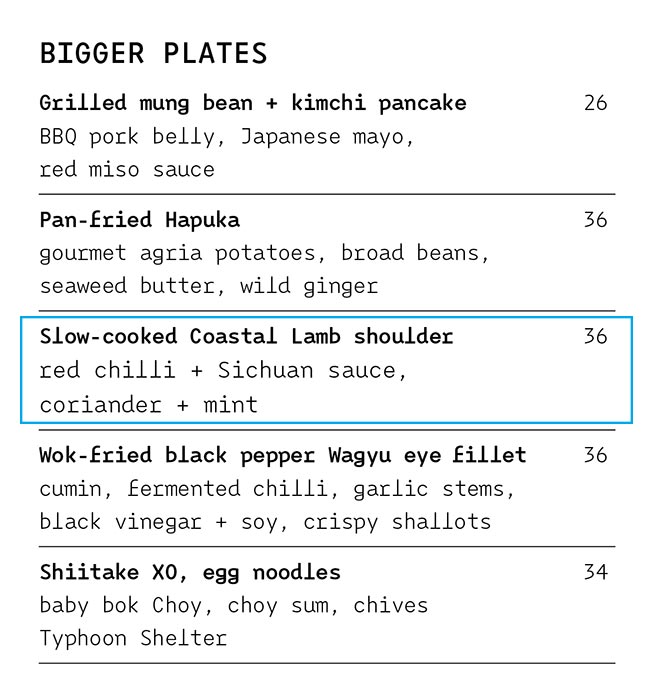 Our thoughts go out to all our chef partners and their teams at the restaurants; we are in uncertain times, this makes it super important to keep communicating and supporting each other.
Please ring at any time if you feel like a chat. Cheers Rich – 0274 833 660