Cap Off Lamb Cutlets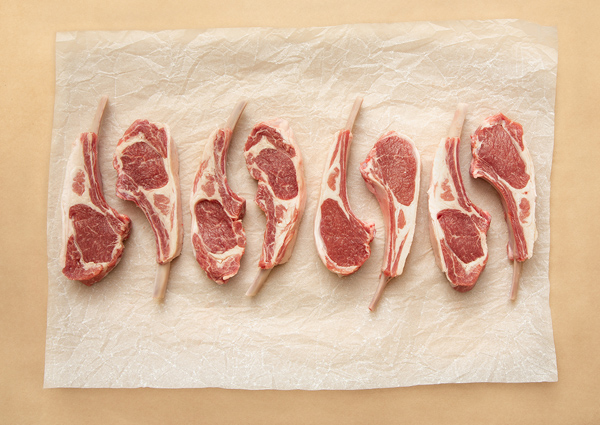 BBQ

Pan Fry
Pan Fry
Preheat pan and add a little cooking oil, season lamb with salt and pepper. Place lamb cutlets into a hot frying pan and sit standing up on rim of fat – you will need to use tongs to do this. Cook for a couple of minutes until fat becomes golden and crispy, then lay flat in pan.
Cook for 3 minutes per side for meat that is just pink. Cook for a couple more minutes if you prefer your lamb more well done. Remove with tongs and leave to rest for 10 minutes before serving.
BBQ
Preheat the grill until it is piping hot.  The meat should sizzle on contact.  Let the cutlets cook on one side until moisture appears (2-3 minutes), then use tongs to turn cutlets over. Reduce heat a little if necessary to prevent burning. Cook for another 2-3 minutes depending on the thickness of the cutlets.  Soft and springy will produce medium rare; firm and springy for medium; and firm for well done.