Cap On Lamb Rump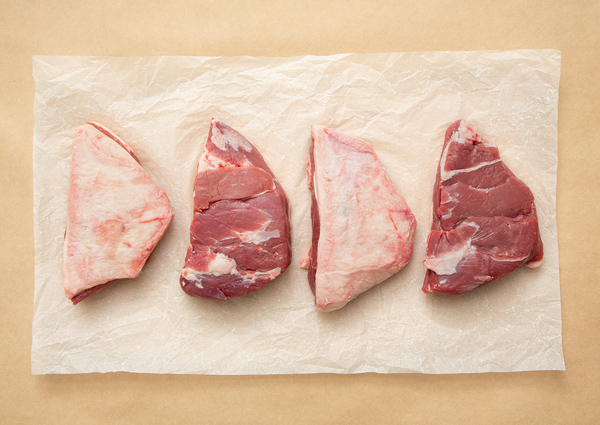 Roast
Roast
Remove the lamb rumps from the fridge 30 minutes before cooking to bring to room temperature, which results in even cooking.
Preheat oven and tray to 200˚C. Brush lamb with oil and lightly season with salt and pepper.
Sear in a medium-hot pan, fat side down until the cap fat has rendered and the skin is crispy and brown.  Be careful not to burn the fat. Then quickly sear the underside of the rump too.
Place the rump/s on the tray in the oven and roast for 12 minutes for medium rare. Remove from the oven and transfer to a warm plate.  Cover loosely with foil and rest for 8-10 minutes. Carve slices across the grain to serve.
Pan seared, then quickly roasted and rested, lamb rumps make a perfect meal with a wonderful caramelised crust on the outside and meltingly tender and juicy meat on the inside.
A tender and succulent cut.  Best cooked quickly, sliced thinly and served medium rare.