Insight – Ravensdown, Spring 2020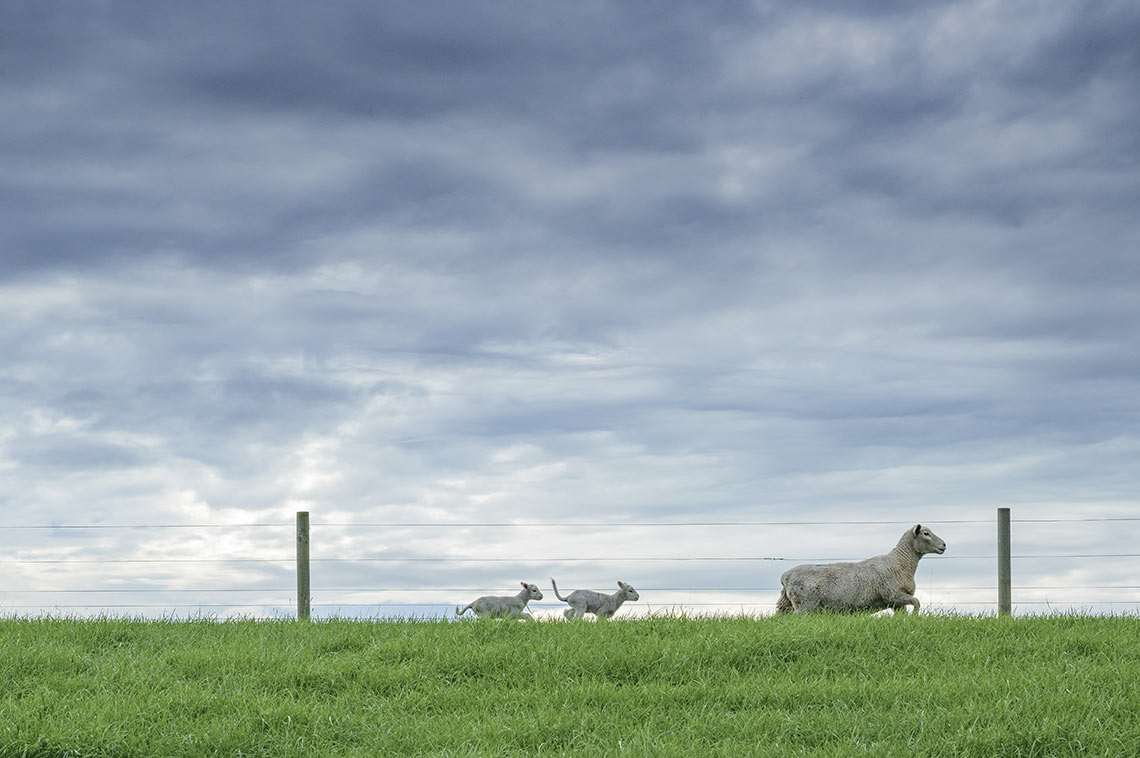 Wednesday, 5 August 2020
Lightly salted: Taking Coastal Lamb to the world
Southwest of Whanganui there's an enterprising farming family who've made waves in the culinary world with their coastal-raised lamb. Victoria O'Sullivan talks to Ravensdown shareholder Richard Redmayne about Coastal Lamb, the business he and wife Suze have built, supplying lamb to exclusive restaurants across the world.
At first glance, the small farming settlement of Turakina close to North Island's west coast would appear to have little in common with the windswept coast of north-west France. But talk to fourth-generation coastal farmer Richard Redmayne and the connection becomes clear.
"All around the world, any food that is produced close to the coast is well-regarded," says Richard. "In French cuisine there is a type of lamb called pré-salé, which means 'salt meadow lamb', raised where the wind blows salt off the Atlantic Ocean."
Like the sheep that graze the salted-dusted grasses of Normandy, lambs that graze the coastal pastures of New Zealand share the same distinct taste that's considered a delicacy.
"It's our point of difference," says Richard.
In fact, the pastures of the Redmayne's 1,000ha farm Tunnel Hill have produced lambs recognised as some of the best tasting in New Zealand. In 2016, Coastal Spring Lamb took out the supreme award at the New Zealand Food Awards. This year they won a gold medal for their lamb back strap in the New Zealand Outstanding Food Producer Awards.
"Most of our suppliers' families have probably been on their farms for a hundred years or more, and that deep knowledge they have of their property is a real asset when you are trying to produce lambs 52 weeks of the year."
– Richard Redmayne
"The lambs grow very quickly which we think makes the lamb tender and succulent, and it has a very mild taste and aftertaste."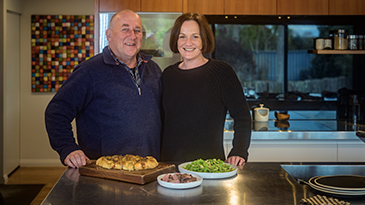 Looking to connect direct to the end consumer, Richard and Suze started Coastal Lamb in 2010.
"Following your product right through to a chef's restaurant or getting feedback from a customer who might buy online is extremely rewarding, as opposed to loading it on the truck and having no comprehension of where it's gone, and no further contact," Richard says.
The couple began by introducing the brand, which runs with the tagline 'naturally seasoned by the sea', into local towns and cities. Thousands of hours were spent in supermarkets offering taste tests and explaining the story of Coastal Lamb.
As demand grew, they approached other local farmers about coming on board. With 18 farming families now involved, the operation supplies 90,000 lambs 52 weeks a year to domestic and international customers. Lambs are killed between 18 and 21kg and processed at Ovation in Feilding. There are two brands under the Coastal Lamb umbrella – Coastal Spring Lamb is defined as lambs killed between October and the end of January, while the Coastal Lamb brand covers February to September.
Growing Coastal Lamb
The supplier families are dotted along the east and west coasts of the North Island and include breeder-finishers like the Redmaynes along with specialist winter fattening farms.
"They (suppliers) might grow maize grain or silage and then sow the whole farm in Italian ryegrass and trade lambs all winter to help give us that 52-week supply," he says.
Having suppliers who share the Coastal Lamb vision is essential. "As partners we are after people who are passionate about what they do, generally intergenerational farms," says Richard.
"Most of our suppliers [families] have probably been on their farms for a hundred years or more, and that deep knowledge they have of their property is a real asset when you are trying to produce lambs 52 weeks of the year."
"When you see the finished product on the plates it is mind-blowing. And that's really exciting to see as farmer-producers."
– Suze Redmayne
Tunnel Hill is a combination of sandy soils, clay country and river silt. The temperate climate means lambing begins in June. "Having the free-draining sandy soil means it's nice and warm, and we are operating in sync with our seasonality," says Richard. "We can get very summer dry being sand country, so we like to get all the lambs killed by early January. All of ours are spring lambs."
Richard uses his clay country as a ryegrass and white clover finishing platform for lambs, renewing every five years. The clay country gets a sulphur super mix in the autumn, and the sand country potash sulphur super in late winter. They also grow 150ha of maize for grain, for which Richard works with Ravensdown Senior Agri Manager Bec Meyer to complete a detailed soil testing and application plan.
Market expansion and provenance
Internationally, the market has grown from an initial shipment to Vietnam in 2015 to exporting to 13 countries via air and sea freight, chilled or frozen. Markets are roughly quartered between New Zealand, America, Europe and Asia.
Richard and Suze travel up to 80 days a year, visiting each country where their lamb is sold to train the sales staff and meet chefs. A lot of their business has grown through recommendations.
"Since we've been in Michelin star restaurants internationally and worked with high-profile chefs, the brand has created a bit of a life of its own," Richard says.
The importance of establishing a connection and sharing their story with customers is something Richard circles back to often. "That one-to-one time as the farmer is really important, as many of the chefs have never met real farmers before. There's a lot more buzz that Suze and I can create by meeting them [one-on-one] than if they are meeting a salesperson on commission."
Richard has witnessed firsthand the importance placed on food origins, something he describes as a worldwide mega-trend.
"People want confidence in what they are eating and buying. If the meat tastes good and they can trust where it comes from, those are the key ingredients. New Zealand enjoys a very good reputation for our quality standards as far as processing is concerned. Once they understand you are from New Zealand, you're off to a pretty good start."
One of the key elements of the business is maintaining active communication through the supply chain, from paddock to plate.
There's connection between the farmers and chefs on a regular basis and many chefs have experienced the story in real time.
"You are only as good as the last experience you provide someone."
"We haven't had one chef yet that hasn't been blown away by our farms and families," Richard says.
A lot of work goes into forecasting and estimating demand to ensure as much of every lamb is utilised as possible.
"You are only as good as the last experience you provide someone, so we are constantly striving to make sure we deliver in full and on time," says Richard.
The access to the culinary world has been fascinating, particularly for Suze who enjoys cooking.
"A lot of it is a work of art – when you see the finished product on the plates it is mind-blowing. And that's really exciting to see as farmer-producers," she says.
While they will continue to look for opportunity overseas, the disruption of Covid-19 means they will look to increase New Zealand sales via their online store.
"If nothing else, Covid-19 has really given online ordering a push and shown people it's a lot easier and perhaps more interesting buying direct. It's a great way to connect with customers directly without any layers," says Suze.
For Richard and Suze, sharing the provenance of their lamb and connecting with the customer is the whole driving force behind Coastal Lamb.
"That's what gives us the sense of satisfaction – when you know you are satisfying the end consumer," says Richard