Barbecued Butterflied Coastal Lamb Leg with Herb Mayonnaise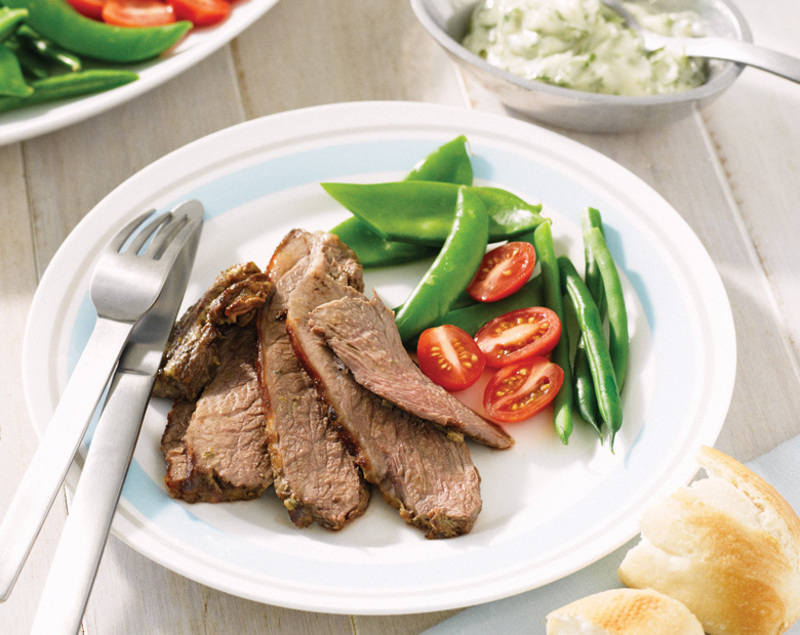 Ingredients
1.5kg Coastal Lamb boneless leg of lamb
1 tablespoon fresh rosemary leaves, chopped
1 tablespoon olive oil
1 tablespoon Dijon mustard
Selection of raw and blanched seasonal vegetables
Herb mayonnaise
½ cup whole egg style mayonnaise
Fresh chives, dill, parsley or coriander, chopped
Juice of 1 lemon
Method
Preheat the barbecue flat-plate or char-grill plate to hot. Score the inside of the butterflied lamb leg in a criss-cross fashion. Combine rosemary, oil and mustard and smear over both sides of lamb.
Place the lamb on the barbecue, reduce heat to moderately-hot. Cook the first side of the lamb for 20 minutes, turn and cook for a further 20 minutes.
Remove lamb cover loosely with foil, and rest lamb for 15 minutes before slicing. Serve the lamb with vegetables and the Herb mayonnaise.
To make Herb mayonnaise:
Combine mayonnaise with freshly chopped herbs and squeeze of lemon juice.