Slow Roast Coastal Lamb Shoulder Stuffed with Tapenade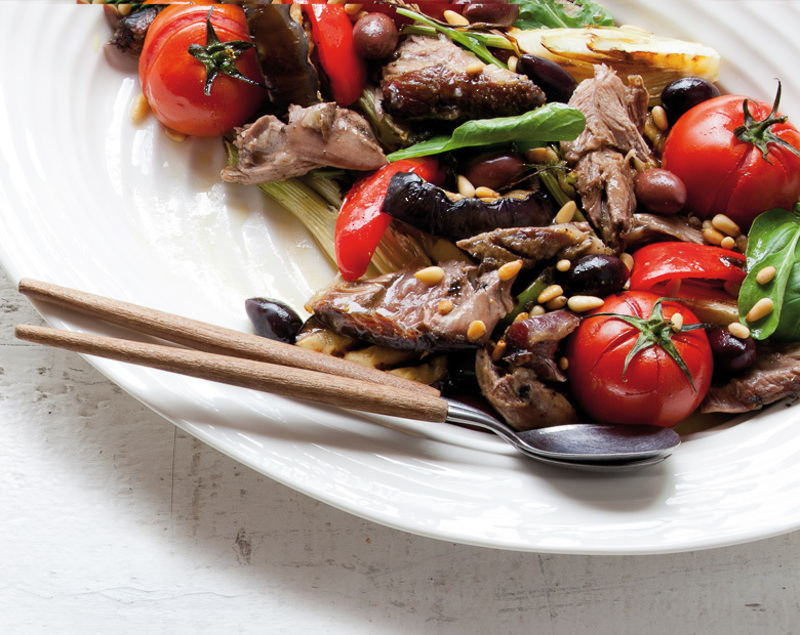 Lamb is delicious when roasted and well rested. Served simply on a large platter, arranged with seasonal salad and dressed with the gathered juices and a touch of vinaigrette, lamb is irresistible.
Ingredients
1 shoulder of Coastal Lamb, on the bone
2 tablespoons tapenade or finely chopped black olives
1 teaspoon minced garlic
1 teaspoon finely chopped fresh rosemary
Method
Preheat the oven to 160 °C.
Use a sharp cook's knife to make 6-9 small but deep cuts in the lamb, through to the bone. Sit in a shallow-sided baking dish.
Mix the olive paste, garlic and rosemary together and spoon or press small spoonfuls into each cut, spreading the rest over the lamb. Cover loosely with foil.
Roast in the preheated oven for 2½-3 hours (or until the meat begins to fall from the bone), removing the foil in the last 30 minutes of cooking time. Remove from the oven and allow to sit for 20 minutes, reserving the juices.
Carve the lamb into chunky pieces, place on a serving plate with your own choice of salad ingredients and drizzle over the reserved juices.
For the tapenade
In a food processor, process ¾ cup stoned black olives with 2-4 anchovy fillets, 1-1½ Tbsp olive oil and 1 Tbsp lemon juice until smooth.