Country-Wide, April 2020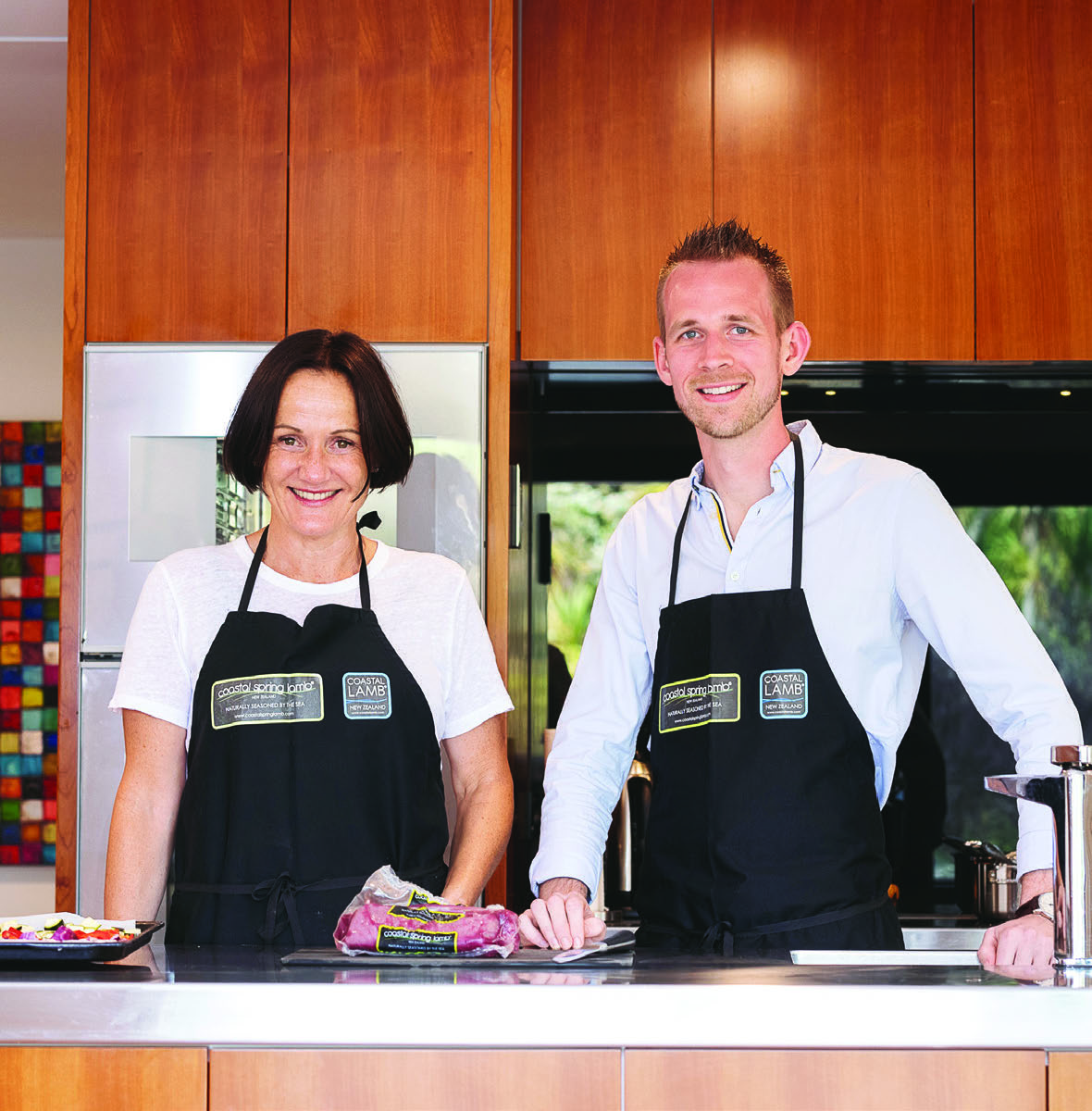 by Tony Legget
'IT'S THE MOST DELICIOUS LAMB THERE IS'
French-born chef Johan Duroquet knew from his first taste of New Zealand Coastal Lamb loin a year ago that it would appeal to the palate of the mostly Asian diners in his Hong Kong restaurant.
He had been looking for a supply of French lamb, but when his regular supplier arrived with Coastal Lamb to sample, Duroquet was quickly taken by the product.
"In April last year, my supplier came to my restaurant with some Coastal Lamb. We cooked together one afternoon, and we tasted it. It was exceptional," he says.
Now he's ordering around 120kg of chilled product each month to serve to his diners using different recipes to create lunch and dinner dishes.
Duroquet was in New Zealand in February as a guest of the Coastal Lamb founders, Richard and Suze Redmayne, after winning the inaugural International Coastal Lamb Challenge – a competition where 20 chefs from several countries entered dishes created by pairing seafood and lamb in unique ways.
A domestic competition drew 18 entries and was won by chef Mat McLean from Palate Restaurant, a two-hat restaurant in Hamilton. McLean and the Redmaynes hosted 60 suppliers, food writers, shareholders, brand partners and Coastal Lamb farmer suppliers at Palate in mid-February to showcase the dishes that had won the international and NZ divisions of the competition. It was a huge success.
Duroquet's winning dish in the Coastal Lamb Challenge was a combination of lamb loin and smoked eel brought together in a pithiver, a dish not too dissimilar to a Beef Wellington.
NZ lamb provides a high quality eating experience, Johan says, and diner feedback is always positive.
"I can say it's very good lamb, but my customer in the restaurant is the most important person for me. If he doesn't like it, for sure, I change the supply. But nobody has said they don't like the lamb. Always the people are very happy."
His restaurant resembles a neighbourhood French bistro, with a tiny central kitchen mostly open to diners to see his team in action. Inspiration for new dishes comes from his own experiences working in Michelin star restaurants in France, and time he spent in South America before moving to Hong Kong.
Duroquet visited the farms of several Coastal Lamb suppliers during his short stay in NZ and says he would now be able to tell a fuller story to his diners on the source of the lamb they were eating.
"Well, it's the most delicious lamb there is."
The Redmaynes say the clean after-taste of Coastal Lamb product is appealing to Asian consumers who preferred milder flavoured meat.
"It's why we've had big success in Asia, because Asians don't like strong tastes," Richard says.
When one of their Japanese partners arranged for a comparison of lamb from New Zealand and Australian suppliers to be performed at a Taste and Sensory Institute in Tokyo, the Coastal Lamb tested was "out in the extreme" for clean taste and lack of 'after-taste'.
Much of the Coastal Lamb story is built around the source of the lamb being only from properties that are located on or near the coast, like the highly regarded Les Agneau de Pré-Salé in France. Loosely translated, it means 'salt meadow lamb'.
"So obviously if you're close to the coast, sodium levels are a lot higher. The French probably, in my view, lead the world in gastronomy and food, and their culture is very clear that anything from a coastal salt meadow environment is a superior product. So who are we to argue with that?" Richard says.
That Pré-Salé story was the inspiration for the Coastal Lamb Challenge "Our special place is the connection between the land and the sea, and the coast and the lambs".
The judging panel comprised the Redmaynes, Cuisine magazine owner Kelli Brett, and food writers Lauraine Jacobs and Kathy Paterson.
"Those guys are well used to seeing adventurous ideas and interpretations when it comes to food, and they were great fun to judge with," Richard says.
Chefs from Vietnam, Japan, Thailand, Singapore, Hong Kong, and China entered the international competition.