Lemon And Rosemary Coastal Lamb Kebabs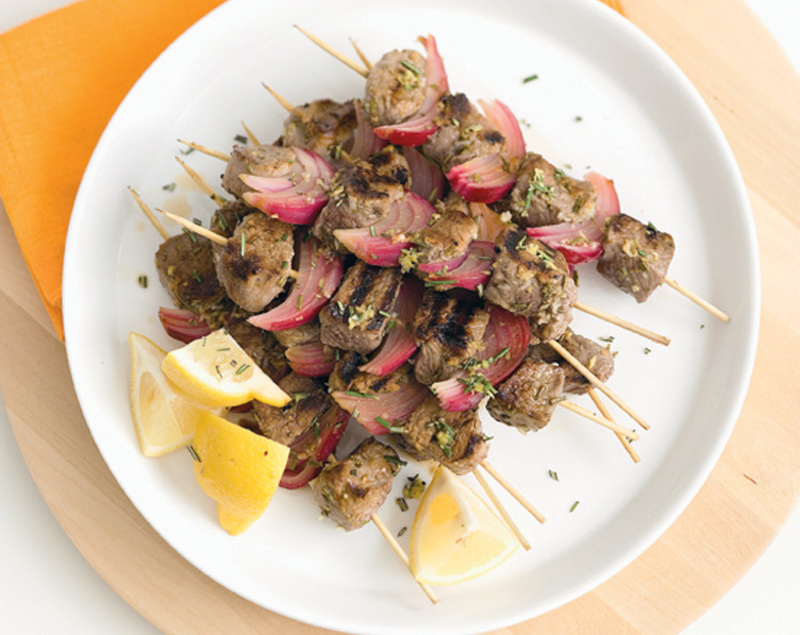 Ingredients
600g Coastal Lamb backstrap
3 red onions, cut into small wedges
2 cloves garlic, crushed
Juice and rind of 1 lemon
1 tablespoon fresh rosemary leaves, chopped
1 tablespoon olive oil
Capsicum, Roma tomatoes, red onions and mixed salad greens, balsamic vinegar and lemon wedges to serve
Method
Cut lamb into 2.5cm cubes. Thread lamb and red onion wedges alternatively onto 8 skewers with 4 to 5 pieces of lamb on each skewer.
Combine garlic, lemon rind and juice, rosemary and oil. Brush over the kebabs. Marinate for 20 minutes.
Preheat the barbecue char-grill plate or pan to moderately hot, before adding the lamb kebabs. Let the kebabs cook on one side until moisture appears before you turn. Cook for 3-4 minutes on each side.
Remove kebabs from the heat and cover loosely with foil, rest kebabs for 3 minutes before serving. Serve kebabs with salad vegetables including capsicum, Roma tomatoes, red onions and mixed salad greens with balsamic vinegar and lemon wedges.