Reon Hobson Chimichurri Coastal Spring Lamb Rack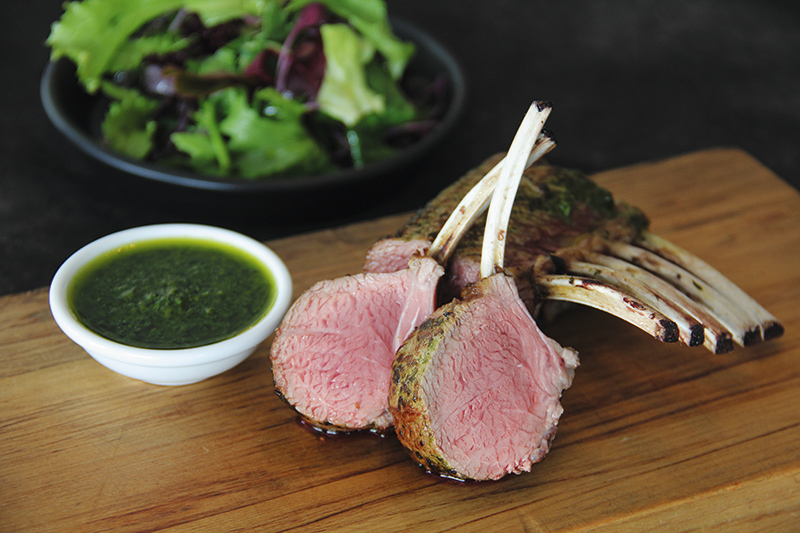 Chimichurri Coastal Spring Lamb Rack
By Reon Hobson, Pescatore at The George, Christchurch
Beef + Lamb Ambassador Chef
Ingredients:
2 Coastal Lamb Racks (denuded)
2 cloves garlic
1 bunch Italian parsley
40ml olive oil
2 tsp brown sugar
40ml red wine vinegar
Zest of 1 lemon
Juice of ½ a lemon
¼ tsp chilli powder
150ml canola oil
Method:
Blitz all ingredients in a food processor (except the lamb racks).
Cover the lamb racks with some of the chimichurri, for a kitchen presentation don't smear the bones.
For cooking, cover the bones with tinfoil and sear both sides of the rack in a hot pan with a little canola oil. Then place in an oven at 200˚C for 10-12 minutes.
Remove from the oven and leave the racks to rest in a warm place for 10 minutes before serving.
Serve with extra chimichurri, roast potatoes and a garden salad.