Coastal Spring Lamb supreme winners 2016 NZ Food Awards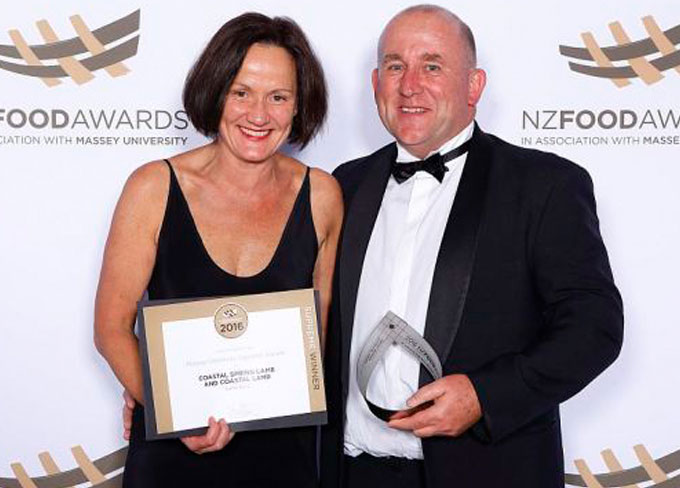 Coastal Spring Lamb has been announced as the 2016 supreme winner in the 2016 NZ Food Awards, held in Auckland last night.
Reportedly frustrated with the marketing efforts of many of the bigger lamb processors, current owner Turakina farmer Richard Redmayne and his wife Suze took it into their own hands to set up a business focusing on the salty taste of their branded Coastal Spring Lamb. The resulting packaged product is sourced from 20 farms producing around 90,000 lambs a year and is sold in retailers around New Zealand and in eight markets, including the latest, China. Products are able to be sourced back to the producing farms via QR codes on the packaging.
Coastal Spring Lamb was the sole meat company amongst the 80 finalists in the 2016 NZ Food Awards and was nominated in four categories, winning two of them: Chilled/Short Shelf-Life and the NZTE Export Innovation Award, along with the Supreme Award for its lamb rack. The other categories were the MPI Primary Sector Product Sector Award and the Business Innovation Award .
The awards are organised in association with Massey University.