The Listener, Dec 2015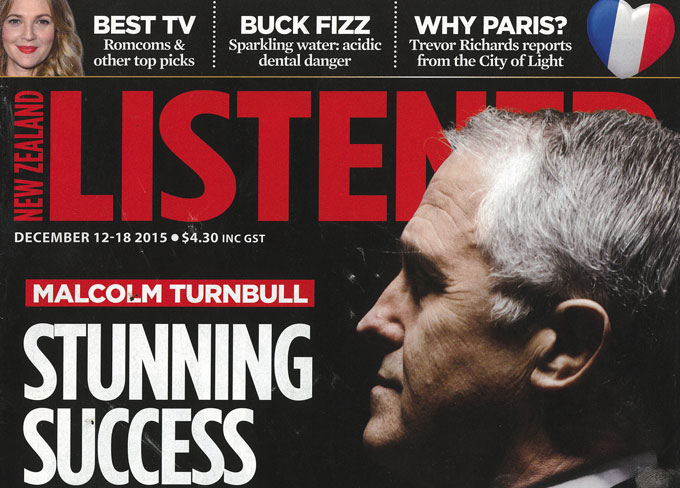 Leg of Lamb with Minty Feta Sauce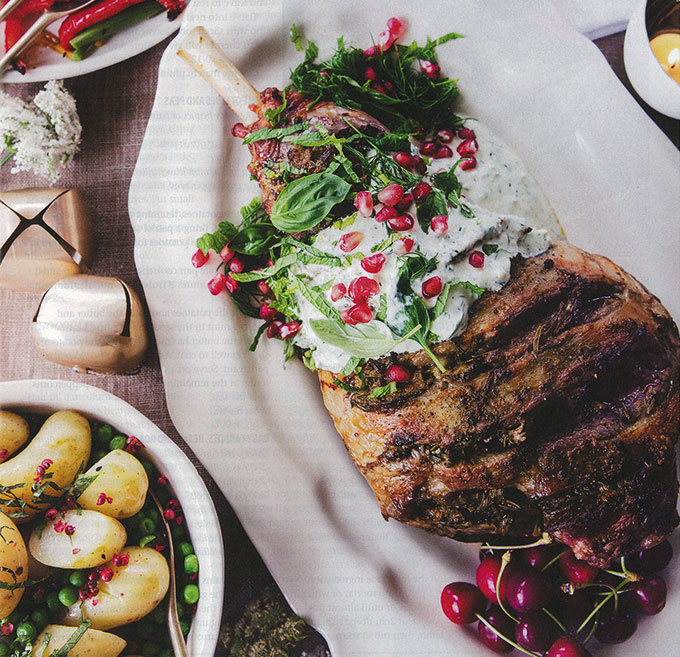 1 leg of Coastal Spring Lamb
MARINADE
2 tsp ground cumin
2 tbsp preserved lemon, finely chopped 6 anchovies, finely chopped
2 tbsp rosemary, finely chopped
1 clove garlic
1 tbsp olive oil
SAUCE
250g soft feta cheese
250ml greek-style yoghurt
2 tbsp lemon juice
1 tsp salt
1 tsp freshly ground black pepper 4 tbsp mint, tarragon, basil or dill leaves, chopped
extra mint for garnish
1 pomegranate, seeds only (or dried cranberries)
Pound the marinade ingredients using a pestle and mortar or whizz in a food processor until almost finely chopped. Cut 2cm-deep slashes in the lamb, then rub in the marinade.
Cover and leave overnight in the refrigerator.
To make the sauce, combine all the ingredients, except the extra mint and pomegranate seeds, in a food processor or blender until smooth. Refrigerate until needed.
Preheat the oven or a charcoal barbecue to 190°C. If oven-roasting the lamb, place it in a small roasting pan in the middle of the oven. If using the barbecue, make sure the coals are glowing and place the meat directly onto the grill. Roast for about 70 minutes. Test with a skewer to ensure the . juices are almost clear. Once the meat is cooked but still juicy, remove from the heat, cover with foil and leave to rest for about 15 minutes.
Carve into neat slices and spoon over the sauce. Top with sliced mint leaves and pomegranate seeds. Fresh cherries will give a more festive look.
Serves 10-12
Wine match: pinot noir